Board Positions up for Election
---
---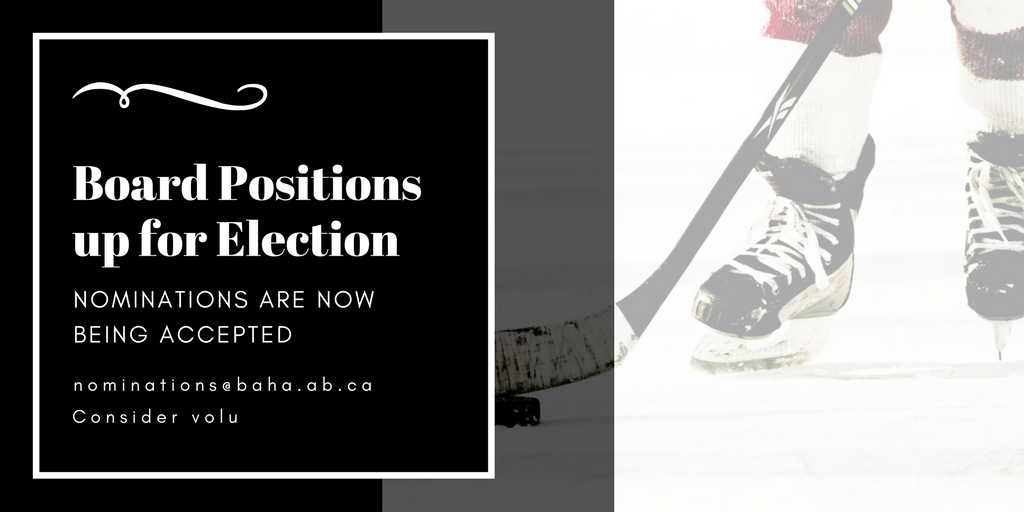 ---
Please consider running for a Board Position that is up for Election for the 2018-19 season. Elections will be made at the BAHA AGM, Thursday, May 10th.
To submit your name for Nomination or if you have any questions, email: nominations@baha.ab.ca
Refer to the following chart, in order to find out which positions must be filled and click on the following link to read a description of role.