Volunteers Needed for Important 2018/19 Volunteer Roles!
---
---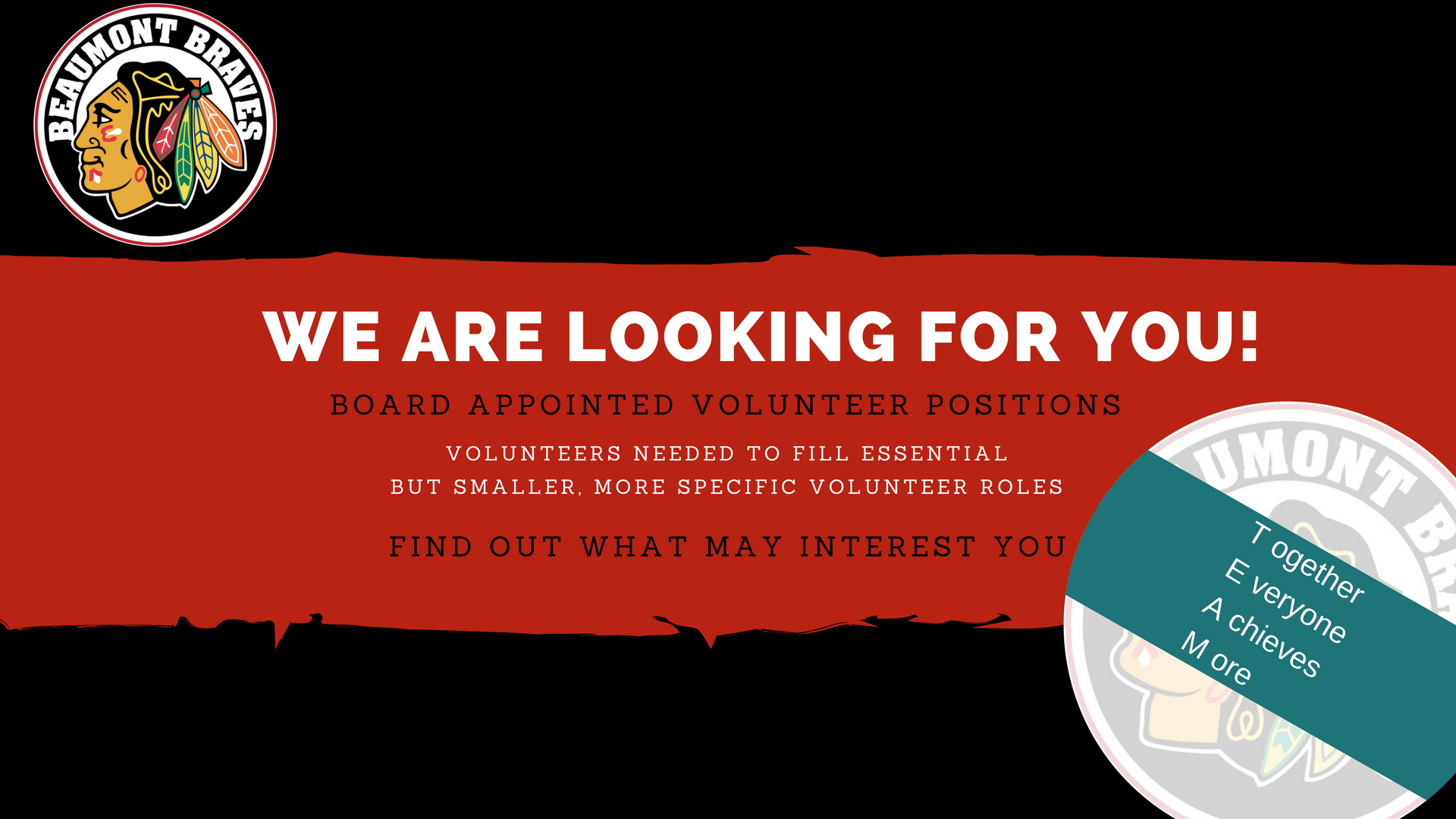 ---
Inquires regarding the Board Appointed Roles or to submit your name for Nomination, Please email: nominations@baha.ab.ca
Note: These roles will be appointed by the Board of Directors and are NOT up for election at the AGM. Volunteers taking on any of the Appointed Roles will have ALL volunteer duties credited (regardless of # of children registered) for the 2018/19 season.
Here is a breakdown of Roles that must be filled, along with a chart below depicting the Board Make-up.
On Ice Operations Side:
AA Director
Goalie Director
Evaluation Director
Coach and Player Development Director
Female Director
Off Ice Operations Side:
Volunteer Coordinator
Minor Hockey Week Coordinator
Raffle Coordinator
Casino Coordinator
Social Media and Communications Coordinator
Golf Tournament Coordinator
Philip Oh Tournament Coordinator